Our top 10 gadgets for the Pope

In honor of the Holy Father's recent Holy Tour of America, Ship of Fools reverently presents the essential guide to the top 10 must-have papal souvenirs, on sale now at a website near you. Here's the shopping list...

Bobblehead
Beer
Caganer
Thong
Soap
Tees
Cologne
Game
Cake
Baubles
176: The Pope's Cologne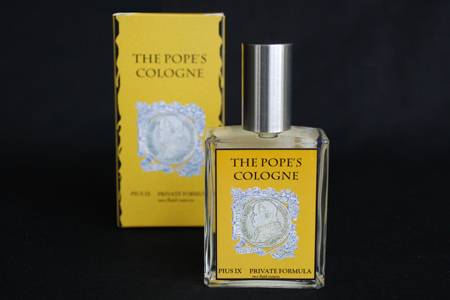 Which of us, hand on heart, has never thought, "I wish I could smell like a Pope"? Well now you can.

The Pope's Cologne is infallibly recreated from the personal recipe of Pius IX, the longest running and sweetest smelling Pope of all. With notes of violet and citrus, the 150-year-old Vatican toilet water will make a truly fragrant offering for the holy father in your life.

Aroma locuta est. Mmm, heaven scent. $25.95 a bottle. Click here to order!

Next: Vatican Board Game





Click: Vatican Board Game



Spotted a Gadget worthy of these pages? Let us know about it!