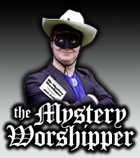 See our archive of reports
Famous/infamous
UK & Ireland
USA
Oz & NZ
Canada
Elsewhere

If you would like to become a Mystery Worshipper, start here.
720: West Vale Baptist, West Vale, Halifax, England

Read this report | Other comments

25 May 2013

I was the organist of West Vale Baptist Church church from 1987 to 1994. I'm now a resident of the Anglican Diocese of Sydney.

I'm sad to report that West Vale Baptist closed its doors in mid 2012. The church had invested heavily in renovations, re-established a junior church, and grown to be a thriving and evangelical community. Then seemingly in the space of a year or so the people were gone. The Yorkshire Baptist Association urged closure, the vote was taken, and nearly 149 years of witness came to an end. West Vale's first centre of Christian Worship (which had seen the later Anglican, Catholic and several Methodist Churches close already) was gone.

My parents, who were members until the very end, are at a loss to explain what happened. It does seem to me, as a distant observer, that a village of 3000 plus people had been abandoned with undue haste by the last Christian denomination to be represented. If it is a sign of the continued inexorable retreat from suburban mission by one of the many ailing denominations, then it is sad indeed. It is also perhaps an indictment of our western approach to "doing church" that there was no attempt to reform in a fresh way, as a house church or in a school hall (the local school is over the road from the church).

Peter Ellis



We rely on voluntary donations to stay online. If you're a regular visitor to Ship of Fools, please consider supporting us.



Easter 2010

From Yunnan in China to Louisville in Kentucky, we report on Easter services, 2010. Read here.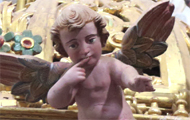 The Mystery Pilgrim

One of our most seasoned reporters makes the Camino pilgrimage to Santiago de Compostela in Spain. Read here.