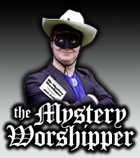 See our archive of reports
Famous/infamous
UK & Ireland
USA
Oz & NZ
Canada
Elsewhere

If you would like to become a Mystery Worshipper, start here.
3146: Chapel of St Mary & St John, Cambridge, Massachusetts, USA

Read this report | Other comments

16 April 2017

I made my first retreat at Cowley. As a matter of information, Cowley is not a village as claimed in the report – it is a suburb of Oxford starting just over the River Cherwell from the High Street.

Cowley is mainly famous as the home of Morris motors. Oxford has been described as "the Latin Quarter of Cowley."

Unfortunately the English branch of the Cowley Dads seems to be reduced to very few surviving members in care homes and has very sadly come to the end of its existence.

Mr Jon Blanchard


April 16, 2017

Being able to worship regularly at the monastery is a great privilege – always inspiring.

The Brothers make us all glad to be Christians.

Mrs Elizabeth Miel



We rely on voluntary donations to stay online. If you're a regular visitor to Ship of Fools, please consider supporting us.



Easter 2010

From Yunnan in China to Louisville in Kentucky, we report on Easter services, 2010. Read here.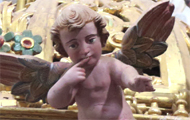 The Mystery Pilgrim

One of our most seasoned reporters makes the Camino pilgrimage to Santiago de Compostela in Spain. Read here.