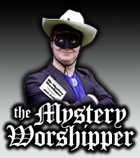 See our archive of reports
Famous/infamous
UK & Ireland
USA
Oz & NZ
Canada
Elsewhere

If you would like to become a Mystery Worshipper, start here.
3072: Belmont Christian, Christiansburg, Virginia, USA

Read this report | Other comments

May 24, 2017

Thank you for taking time out of your schedule to be our guest.

I have surmised from the reviews of other churches that you may be more accustomed to a liturgical service and "closed" communion. This would explain why our observance of the Lord's Supper would be foreign to your previous experience.

We make this time of remembrance available to all who worship with us as Christ's followers, and we provide this opportunity weekly, following the example of the early church found in the Book of Acts.

Thank you for pointing out that we can most certainly work on our transition from communion to the next worship element. Also, thank you for reminding us to be ever vigilant in helping those who are our guests to feel welcomed in our community of faith.

Mr James Terry



We rely on voluntary donations to stay online. If you're a regular visitor to Ship of Fools, please consider supporting us.



Easter 2010

From Yunnan in China to Louisville in Kentucky, we report on Easter services, 2010. Read here.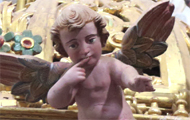 The Mystery Pilgrim

One of our most seasoned reporters makes the Camino pilgrimage to Santiago de Compostela in Spain. Read here.