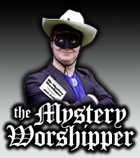 See our archive of reports
Famous/infamous
UK & Ireland
USA
Oz & NZ
Canada
Elsewhere

If you would like to become a Mystery Worshipper, start here.
2845: St Hilary's, Wallasey, Wirral, England

Read this report | Other comments

19 August 2017

I visited St Hilary's Church in Wallasey for the first time on the same day as the Mystery Worshipper and at the same service, and all I can say is that we must have been in different dimensions!

I was welcomed at the front door in a very positive manner, and many of the congregation took time out to speak to me and find out more about me.

The service was a bit crazy, but it was the family service with all the children and, as a teacher, I know that's how it should be. It was open, friendly, and lots of discussion took place – which I thought was great, having been dreading sitting there for an hour being sermonised to!

I enjoyed my time at this church so much, and was so touched by the messages and teaching that took place, that I have been a regular parishioner ever since (nearly three years now)!

Miss L Sheridan



We rely on voluntary donations to stay online. If you're a regular visitor to Ship of Fools, please consider supporting us.



Easter 2010

From Yunnan in China to Louisville in Kentucky, we report on Easter services, 2010. Read here.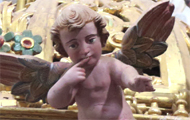 The Mystery Pilgrim

One of our most seasoned reporters makes the Camino pilgrimage to Santiago de Compostela in Spain. Read here.