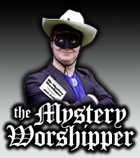 See our archive of reports
Famous/infamous
UK & Ireland
USA
Oz & NZ
Canada
Elsewhere

If you would like to become a Mystery Worshipper, start here.
2792: Swedish Seamenís Church (Gustaf Adolfs Kyrka), Liverpool, England

Read this report | Other comments

8 January 2015

So pleased your Mystery Worshipper had such a positive experience at what is, as far as the Swedes are concerned, the highlight of the church's year.

A couple of corrections:

We have never been "The Swedish Church" - "Scandinavian" is the word above the entrance - and we are now known as the even more inclusive "Nordic Church in Liverpool." (In mitigation, many of the locals do call us "The Swedish Church" as it was run by the Swedish Church Abroad until they pulled out in 2008.)

It is true that the ownership of the church has been disputed, but not (ever) between the Swedes and the Norwegians. We (in this case Liverpool International Nordic Community - LiNC) are currently in discussion with Liverpool City Council regarding the lease.

One last point: we now have a pastor-in-charge, a newly ordained minister from Belgium: the Revd Jo Jan Vandenheede.

Stan Royden



We rely on voluntary donations to stay online. If you're a regular visitor to Ship of Fools, please consider supporting us.



Easter 2010

From Yunnan in China to Louisville in Kentucky, we report on Easter services, 2010. Read here.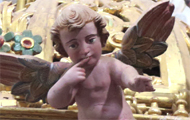 The Mystery Pilgrim

One of our most seasoned reporters makes the Camino pilgrimage to Santiago de Compostela in Spain. Read here.