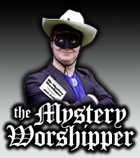 See our archive of reports
Famous/infamous
UK & Ireland
USA
Oz & NZ
Canada
Elsewhere

If you would like to become a Mystery Worshipper, start here.
2496: St Ignatius Loyola, New York City

Read this report | Other comments

December 11, 2013

The Wikipedia page for St Thomas More Church on East 89th Street states the following: "Jacqueline Kennedy Onassis was a parishioner here until her death; however, her funeral was held at the nearby St Ignatius of Loyola because of the number of attendees."

It seems that although Mrs Onassis was baptized, confirmed and buried from St Ignatius Loyola, she attended St Thomas More during her life in New York City after the death of the President."

Donald Bielak


Acton Bell replies:

My source was The New York Times. Many people attend churches without formally becoming a member or having a membership elsewhere.

I am inclined to trust the Times' fact checkers rather than Wikipedia's.



We rely on voluntary donations to stay online. If you're a regular visitor to Ship of Fools, please consider supporting us.



Easter 2010

From Yunnan in China to Louisville in Kentucky, we report on Easter services, 2010. Read here.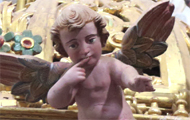 The Mystery Pilgrim

One of our most seasoned reporters makes the Camino pilgrimage to Santiago de Compostela in Spain. Read here.