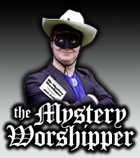 See our archive of reports
Famous/infamous
UK & Ireland
USA
Oz & NZ
Canada
Elsewhere

If you would like to become a Mystery Worshipper, start here.
1576: San Antonio di Padova, Istanbul, Turkey
Read this report | Other comments
30 July 2008

The report was
cok guzel
, or excellent. You got me inside St Anthony's Church, something I passed up when I resided in Istanbul. I merely stared at it and other Christian churches; they were usually behind grilled gates and set a ways back from the main thoroughfares.

I was glad to read of the openness in the church and neighborhood. In 1962, I did go to Sant Esprit, the Roman Catholic cathedral which was also associated closely with Good Pope John XXIII. Christ Church then was in a state of disrepair and Anglican services were at St Helena Chapel at the British Embassy.

Thank you so much for taking me back to my youth as a GI in that wonderful city, Istanbul.

Davanderah



We rely on voluntary donations to stay online. If you're a regular visitor to Ship of Fools, please consider supporting us.



Easter 2010

From Yunnan in China to Louisville in Kentucky, we report on Easter services, 2010. Read here.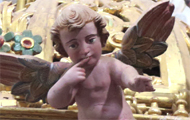 The Mystery Pilgrim

One of our most seasoned reporters makes the Camino pilgrimage to Santiago de Compostela in Spain. Read here.