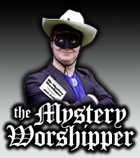 See our archive of reports
Famous/infamous
UK & Ireland
USA
Oz & NZ
Canada
Elsewhere

If you would like to become a Mystery Worshipper, start here.
1350: The Basilica of the Assumption of Our Lady, Strahov Monastery, Prague, Czech Republic
Read this report | Other comments
22 January 2007

The Praemonstratensians are canons regular, not monks. The order was founded in 1121 by St Norbert, whose remains can be found in a reliquary in a side chapel of the abbey church. The remains were transferred there from Xanten, Germany, after the Protestant Reformation.

According to the latest catalogue of the order, Strahov has 82 members, 64 priests, three lay brothers, two deacons, nine clerics in formation and four novices. The small number participating in the mass reviewed might have been due to the fact that most priests conduct services in neighboring parishes.

James Rossey



We rely on voluntary donations to stay online. If you're a regular visitor to Ship of Fools, please consider supporting us.



Easter 2010

From Yunnan in China to Louisville in Kentucky, we report on Easter services, 2010. Read here.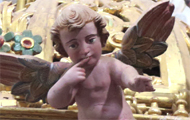 The Mystery Pilgrim

One of our most seasoned reporters makes the Camino pilgrimage to Santiago de Compostela in Spain. Read here.