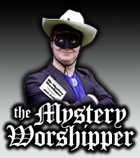 Comment on this report, or find other reports.

Our Mystery Worshippers are volunteers who warm church pews for us around the world. If you'd like to become a Mystery Worshipper, start here.

Find out how to reproduce this report in your church magazine or website.
National Pilgrimage, Shrine of Our Lady of Walsingham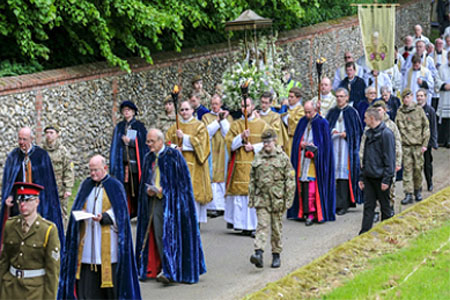 Go on pilgrimage with our Mystery Worshipper to one of the UK's most sacred places, the Shrine of Our Lady of Walsingham. Recline with him on the springy North Norfolk earth to hear a sermon preached by none other than the Preacher to the Papal Household. Sing with him a variety of hymns ranging from the slushy to the vulgarly robust. And judge for yourself whether the nun leading the Rosary could count to ten! Be all that as it may, the experience was close to heaven for our Mystery Worshipper. Reminisce with him in a nearby pub (passing up tea and vespers) how he felt happier to be a Christian than he's been in a long time!

> Close to heaven: National Pilgrimage, Walsingham, UK


More Mystery Worshipper reports



We rely on voluntary donations to stay online. If you're a regular visitor to Ship of Fools, please consider supporting us.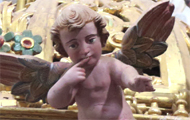 The Mystery Pilgrim

One of our most seasoned reporters makes the Camino pilgrimage to Santiago de Compostela in Spain. Read here.



London churches

Read reports from 70 London churches, visited by a small army of Mystery Worshippers on one single Sunday. Read here.