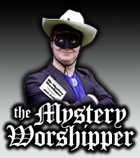 Comment on this report, or find other reports.

Our Mystery Worshippers are volunteers who warm church pews for us around the world. If you'd like to become a Mystery Worshipper, start here.

Find out how to reproduce this report in your church magazine or website.
Holy Week and Easter 2017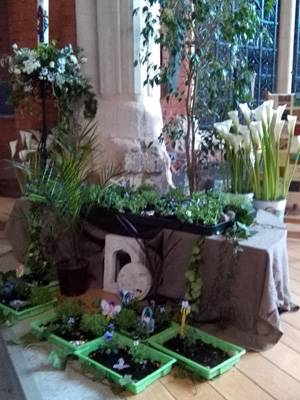 This year's Holy Week and Easter celebrations saw rocking rectors and flinching acolytes, hot wax and duelling clergy, short-of-breath trumpeters and a miserable Miserere, impish monks and virgeless vergers – and, to top it all off, stale jokes and bad haircuts! And naturally our Mystery Worshippers were there to take it all in – "meek members of the Resurrection," as poet Emily Dickinson so vividly put it.

> Stale jokes at Everyday Church, Clapham, London
> Clergy sword-fight at All Saints, West Dulwich, London
> No misbehaving at King's College Chapel, Cambridge, UK
> Swinging and swaying at St Mark's, Swindon, UK
> Getting the shivers at Incarnation, Harrisonburg, USA

> Crucifer flinches at St Clare of Assisi, Surprise, USA
> Verger but no virge at All Saints, Sun City, USA
> Nails thrown at St Andrew's, Brockley, London
> Miserere disappoints at St John's Smith Square, London
> Service booklet disappears at St George's, Berlin, Germany

> Totally charmed at St Mary & St John, Cambridge, USA
> Great camaraderie at St Dunstan and All Saints, London
> Lovely hymn at Emmanuel Episcopal, Harrisonburg, USA
> Unfinished haircut at Roosevelt Community, Phoenix, USA


More Mystery Worshipper reports



We rely on voluntary donations to stay online. If you're a regular visitor to Ship of Fools, please consider supporting us.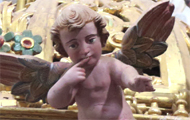 The Mystery Pilgrim

One of our most seasoned reporters makes the Camino pilgrimage to Santiago de Compostela in Spain. Read here.



London churches

Read reports from 70 London churches, visited by a small army of Mystery Worshippers on one single Sunday. Read here.