121: Fire Bible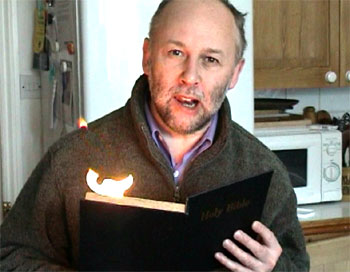 Just when you were about to yawn about being sold yet another translation of the good book... a scorching new edition lights your life. The new AV – Arsonist's Version.

As the sales blurb sizzles: "When was the last time your class saw how 'HOT' God's Word is? Open this authentic-looking 'Bible' and begin to share the scripture for the day as real flames are seen coming from your 'Bible'. This full-size book comes with a battery-operated ignition system. All you supply are the batteries, lighter fluid and composure..."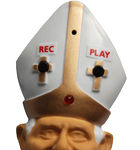 Gadgets for Papa Ratzi

Holy Father Emeritus! Add some ex-infalliblity to your life with our B16 gadgets.