139: Lord of the Kings jigsaw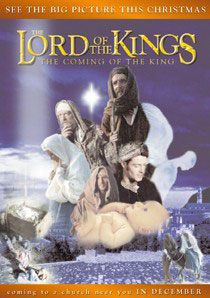 Hmm. I wonder what major motion picture this product could be piggybacking? Groan of the year goes to the Christian Publicity Organisation of Worthing, UK, for this 100-piece puzzle, guaranteed to make the heart of any child plummet on Christmas morning.

Junior: "Oh, wow! Lord of the Rings! Thanks, mum and dad!"

Parent: "No, son. It's Lord of the Kings. That'll teach you for not going to Sunday School every Sunday this year."

"See the big picture this Christmas," it says on the box. Geddit? Available for just £3.50.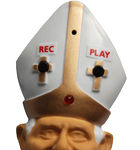 Gadgets for Papa Ratzi

Holy Father Emeritus! Add some ex-infalliblity to your life with our B16 gadgets.