252: The Real Easter Egg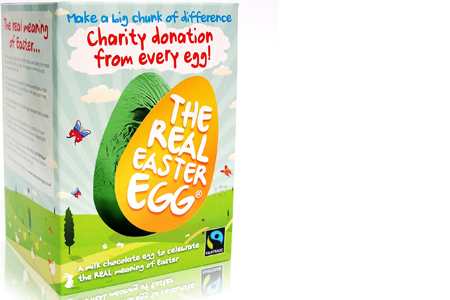 "Change and decay in all around I see," laments the Tooth Fairy as the world's first Christianised Easter egg is laid. Say goodbye to guilt! Give as you gorge! Made from high quality Fairtrade chocolate, sales from every Real Easter Egg will secure fresh water for farmers in Africa.

"Many believe chocolate eggs represent the boulder that sealed Jesus' tomb" says the blurb on the box. At last it's time to reveal the truth. The most famous stone of all time and eternity was obviously made of chocolate. And leaving a couple of soldiers next to such temptation for many a long hour? Sweet Jesus!

Only £3.99 from Morrisons, Waitrose, Co-op and Booths, the UK's most righteous supermarkets.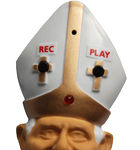 Gadgets for Papa Ratzi

Holy Father Emeritus! Add some ex-infalliblity to your life with our B16 gadgets.