45: Scriptural wallpaper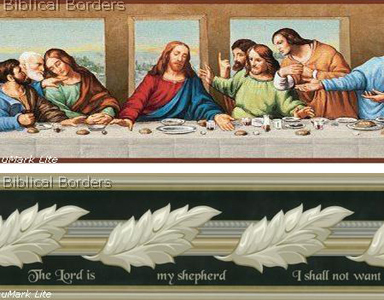 Just when you thought it was safe to go into the living room, a home furnishings company decides to offer a wallpaper borders straight out of the pages of Scripture. This pre-pasted, wipe-clean vinyl features the Last Supper, angels, verses from the Psalms, plus clusters of fruit twinned with the famous text from that famed wallpaper fan, St Paul: "The fruit of the Spirit is love, joy, peace..."

Get your Last Supper wallpaper border for just $21.50 per 15-foot roll. Perfect for looking up to at mealtimes! It takes only a few minutes of cut and paste to redeem your dining room and give your secular walls that sacred touch!

Buy here from Inspirational Decor.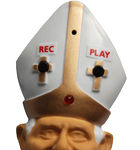 Gadgets for Papa Ratzi

Holy Father Emeritus! Add some ex-infalliblity to your life with our B16 gadgets.