28: Apocalypse sauce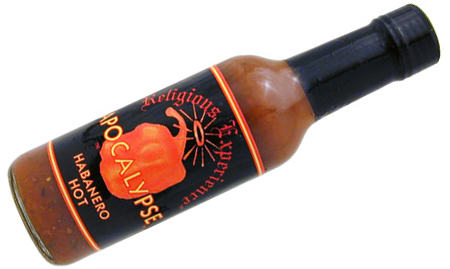 Here's a barbecue sauce from Hell made by a company called Religious Experience (although judging from their recipes, they should have called themselves Near-Death Experience).

If one of their other products – a salsa engagingly titled The Wrath – was
something your tongue fled from, take a gastronomic glimpse into the
Apocalypse with this sauce featuring four fiery peppers: Habanero, Africam Cayenne and Jalapeno. Better still, why not get their Hot Pack, with two jars of The Wrath and two bottles of Apocalypse, for just $29.95? It's the Book of Revelation on a plate!

Click here to browse'n'buy.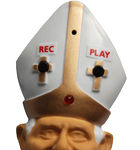 Gadgets for Papa Ratzi

Holy Father Emeritus! Add some ex-infalliblity to your life with our B16 gadgets.