15: Testamints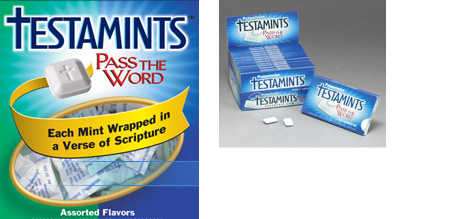 "And ye shall find the mint, wrapped in a Bible text, and lying in a Testamints Easter Edition Collector's Tin (four for $19.95)..."

Yes, Testamints are here. Each sweet (spearmint, peppermint and wintergreen) is individually wrapped in one of 40 different verses from the Old and New Testaments. Their mission: "to be the best at providing daily encouragement to all people and enabling Christians to share their faith with others..."

So the next time you're on a train, or killing time in a bus queue, think: Testamint. Pass them round and "do the work of an evangelist." You'll be helping to share the Good Chews.

Find them here.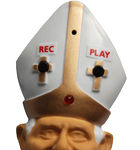 Gadgets for Papa Ratzi

Holy Father! Add some infalliblity to your life with our B16 gadgets.



Spotted a Gadget worthy of these pages? Let us know about it!