152: Floating cross boxers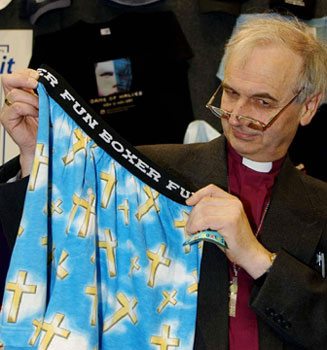 At last! A gadget for God which takes the gospel to the unreached parts of the earth. While there are gadgets a-plenty which minister to the Christian car bumper or the Christian refrigerator, the Christian loins have long been sadly neglected. They too need to feel the touch of the gospel and be "clothed in righteousness".

Super soft 100% cotton knit boxers, machine washable with an elastic waistband and button fly. As discovered by a bemused Bishop of Edinburgh, Rt. Rev. Brian Smith.

A snip at $11.95. Click here to order.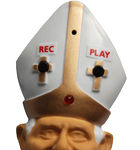 Gadgets for Papa Ratzi

Holy Father Emeritus! Add some ex-infalliblity to your life with our B16 gadgets.