173: Hands candle holder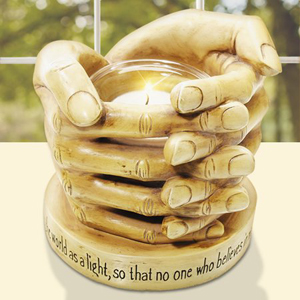 It looks like Thing, the disembodied hand from the Addams Family, has finally got religion. Uncle Fester's prayers have been answered.

Shipmate Lady in Red describes the Hands Votive Candle Holder as "possibly one of the ugliest things I have ever seen". We agree. If the elongated fingers aren't deformed enough to make you say some serious prayers to dispel the spookiness, thumbs leer from palmless hands like those giant, man-devouring worms in the classic spoof movie, Tremors.

Buy yours here! Only $7.99 – candle not included.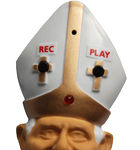 Gadgets for Papa Ratzi

Holy Father Emeritus! Add some ex-infalliblity to your life with our B16 gadgets.