83: Pet urn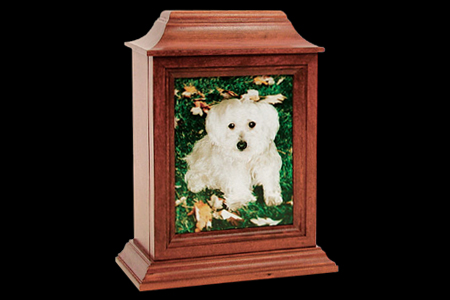 When Spot barks his last, and it's time for him to go to that great heavenly kennel where angels cry "walkies!" for evermore, don't you think he deserves a fitting memorial here on earth? And what better memorial could there be for the dear departed doggie than the Delano Pet Urn, made from solid North American black walnut, with a brass plaque, 36 cubic inch capacity and optional photo frame?

Bradford Clocks of Weatherly, Pennsylvania, normally make grandfather clocks, but they've turned their hand to pet urns, with a whole range of tasteful wooden memorials to sit on the piano or by the side of your bed... just like Spot used to do, in fact. Thanks to them, a better class of doggie funeral can now be yours – for only $41.50.

Click here to order!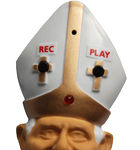 Gadgets for Papa Ratzi

Holy Father Emeritus! Add some ex-infalliblity to your life with our B16 gadgets.