220: Solar powered church noticeboard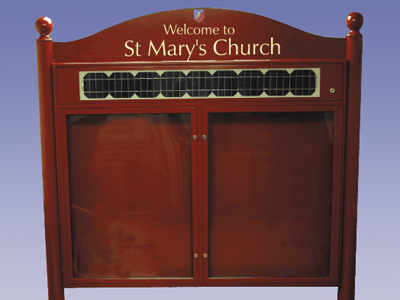 Look closely at that discreet, stained glass strip. On a noticeboard? Yes, this is the world's first solar-powered church noticeboard, a godly green gadget "with a sustainable source of free power". It's also fitted with a motion sensor which activates the internal lighting only when someone walks past... to see that the notices are (still) comfortingly out of date.

Sadly, the noticeboard is not fitted with speakers to play the Hallelujah Chorus at passers-by.

Is your church looking for a new noticeboard? Go green with the Church Noticeboard Company. Prices available on request.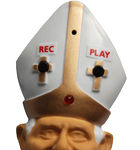 Gadgets for Papa Ratzi

Holy Father Emeritus! Add some ex-infalliblity to your life with our B16 gadgets.