150: Communion wine dispenser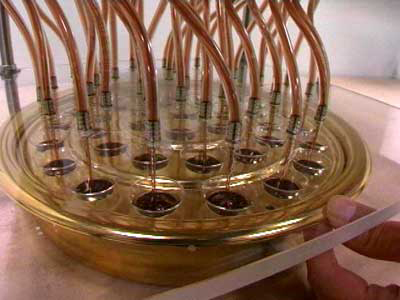 With hordes of unfamiliar faces in church each Christmas, and the deacons engaged in virtually round-the-clock communion wine-glass filling, what better present to slip into their stockings than the new rapid-fill communion wine dispenser?

This baby can prepare as many as 240 cups per minute – or so boasts the Houston-based company which makes them. Even better: "This machine can fill 5,000 to 6,000 communion cups in 20 minutes without any spillage and has been a tremendous asset to our ushers' ministry," according to a satisfied customer. Drive-through communion, anyone?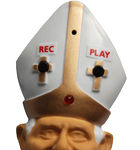 Gadgets for Papa Ratzi

Holy Father Emeritus! Add some ex-infalliblity to your life with our B16 gadgets.