136: The flying cathedral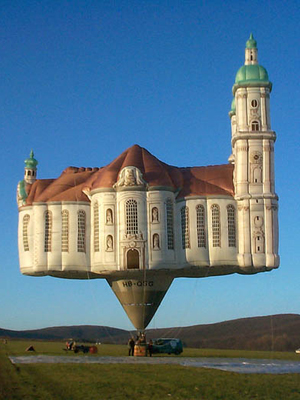 Kubicek Balloons, from the Czech Republic, have blown us away with the world's first flying cathedral. Its purpose? Evangelism, maybe? Social justice? A greater understanding between ethnic communities?

Living, as we do, in the age of showbiz, there's only one legitimate purpose – publicity. As Kubicek announce, in admirable and wonderfully broken English: "That evening and the next day domestic and foreign media are richer with information about the birth of a flying church. The balloon even has not reached its destination and it has already been the subject of publicity all over the world! The customer is very satisfied."

Order your very own flying cathedral! Perfect for the flying bishop in your life. Click here!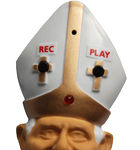 Gadgets for Papa Ratzi

Holy Father Emeritus! Add some ex-infalliblity to your life with our B16 gadgets.