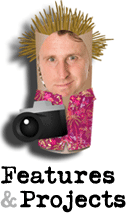 The story so far...

You're currently on our features and projects pages, with material ranging from the satirical to the theological. For more features, click here.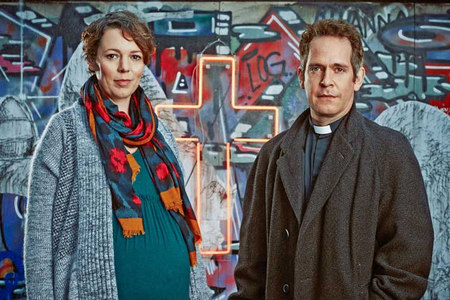 Photo: BBC

I believe in Rev.

A new survey has revealed that 48 per cent of Christians who have watched the BBC's gritty sitcom Rev. would be happy to go Rev Adam Smallbone's church. The survey, carried out for the upcoming Christian Resources Exhibition, showed that a whopping 70 per cent of Christians have been glued to the screen to follow the ups and (mostly) downs of Adam and his congregation in an inner-city parish. As series 3 draws to a close, Penny Kiley reflects on why, despite its downbeat themes, Rev. has so many believers.


IT COMES WITH a warning: "Contains strong language". And, on one occasion, a further announcement that the episode could be upsetting. Not your average vicar sitcom, then.

During series 3 of Rev., I started wondering whether it's actually a sitcom at all. It's become comedy drama, and with some dark moments too – not just the "child porn" theme that brought that particular warning but the inner life of the main character. Doubt, conflict, sexual guilt: it's all there. That's more real than most TV vicars. And the church shown here, struggling with dwindling numbers and dwindling funds, and outdone on both counts by the evangelicals and the Muslims, feels more real than in most TV sitcoms too.

Maybe it's because I'm not an Anglican that I'm not offended by this. Or maybe it's because Rev. is, as the Archbishop puts it, "great viewing". I love Rev. for its drama, its comedy, its storytelling, and its heart.

It's more like The Office than Father Ted, except that the key question isn't "Will Tim get the girl'" but "Will Adam get his prayers answered?"

"I wish they wouldn't keep treating the church like a business'" mutters Adam, over and over. But the church here comes across like any corporation, from the motivational speakers to the money men (or in this case, women). There's the same office politics, and the same people: the ambitious, the incompetent, and the sincere.

The endearing thing about Rev Adam Smallbone is that he's always sincere. He's sincere when he's angry (even when he's wrong); he's sincere when he's trying to be nice; he's sincere when he says that he sees God everywhere; he's sincere when he's praying. And he does what we're all told to and "prays continually". Out loud. In a sitcom. How's that for witness, Mr "he's not scriptural enough"?

I was surprised to find that some churchgoers disagree with the Archbishop about the series (even the ones who've never watched it). To me, Rev. seems audaciously pro-Christian. And not in the David Cameron way either. Despite this, everyone I know likes it. My friends-and-family straw poll (an Anglican, an agnostic and an atheist) all say it's one of their favourite programmes. "Human and funny", says one.

It is often very funny, but it's the humanity at the heart of the programme that makes it special. Rev. is classic character comedy, expertly done. Adam and his wife Alex feel like real people: flawed, vulnerable, complex. They even have a sex life (well, sometimes). Tom Hollander and Olivia Colman are talented, subtle actors and make these characters human.

The supporting cast (mostly) feel real too. Maybe Simon McBurney's supremely arch archdeacon isn't as subtle, but the character has depth too and has grown during the three series (as well as being scene-stealingly funny). Perhaps the only weak point is that the two black characters (Mick and Adoha) seem a bit one-dimensional, as do the two bureaucratic newcomers (Jill and Geri). The others – Ellie, Colin, Nigel and the various "guest" characters – are completely believable.

As is God, here, too. At the centre of the show is faith. And hope – lots of hope, because to have "com" in this "sit" you'd need it. And, yes, love too.

There are some transcendent moments. Everyone loves the 2011 Christmas special (I get it out on Christmas Eve every year), with its final "last supper" tableau. But one of my favourite moments is somewhere in series 2.

I haven't seen it for a while, so the backstory is vague, but I remember it includes the archdeacon's attempt to become a bishop, scuppered by uncharacteristic honesty after coming out in the job interview. At the end of the episode, you watch several individuals enter the church, each nursing a broken dream. One by one, they walk into the church and sit down. Solace? A last resort? We don't know: the episode ends there. It's a beautiful moment.

That was my favourite scene, until this year's Easter special. No spoilers, in case some of you haven't watched it yet, but it's the most audacious of all. It feels pretty daring to write a sitcom episode as a Passion Play. And it comes with a real mountain-top (well, grotty East London hilltop) experience.

It got people talking. ("Was that really Liam Neeson...") Talking about God. At Easter. And without being part of the God slot. No, not your average vicar sitcom. Hallelujah.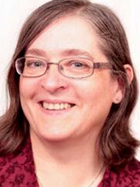 Penny Kiley is an ex music journalist who now freelances as a web writer, editor and content consultant. She tweets as @PennyKiley