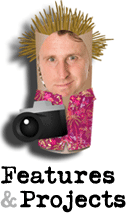 The story so far...

You're currently on our features and projects pages, with material ranging from the satirical to the theological. For more features, click here.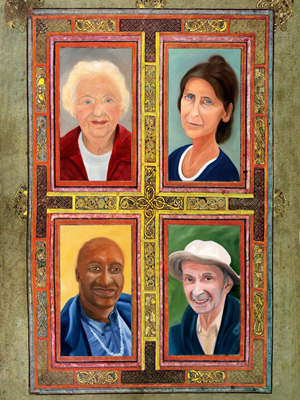 The fifth gospel
As Martin Wroe got to know people in his local church, he realised that their stories of faith, hope and love were worth collecting and sharing. His new book, The Gospel According to Everyone, illustrated by his wife Meg Wroe, tells their stories.


There are many good reasons not to go to church but one of the best arguments in favour is that you get to meet people who are not like you. People who do not share your interest in baton twirling or caravanning, your passion for real ale or classic vinyl LPs.

Over time you get to know people who would otherwise have remained strangers. Then, one morning – stumbling through an eccentric hymn, kneeling at the communion rail, sharing a fairly-traded coffee – you catch a glimpse of their secret life, a story you've never heard.

The spinster who gave up her child for adoption. The gay man, once married with kids, now barred from contact with his grandchildren. That woman on the till at Tesco… being beaten by her partner.

As you get to know these people who are not like you and they gradually reveal their story, you realise that they are as much the gospel truth as anything you ever heard from lectern or pulpit. You realise, as someone has put it, that "the church is the fifth gospel".

When I discovered this I began writing up the stories of people in our community and on a Sunday morning we started including a reading from this fifth gospel, celebrating the lives of people we hadn't realised we didn't really know.

Stories of faith and hope, love and longing. The odd fleeting sense of divine company. Good news even on the days when the news was mainly bad. Gospel truths in the lives of your friends and neighbours. A gospel according to everyone.

We're surrounded by a great cloud of witnesses, says a writer whose letter is recorded towards the end of the Bible. But most of the time we fail to witness these witnesses, fail to listen as they reveal their rich and deep and moving stories. They come from everywhere and have arrived in the same place as us, a community of faith, travelling along in the hope of a sign of grace, a glimpse of the divine.

When we stop to listen, we hear snatches of the good news in all our stories. Why not start listening to the fifth gospel in your community?

Read an edited extract from The Gospel According to Everyone

The Gospel According To Everyone by Martin and Meg Wroe is available through Lulu.com, as a Kindle e-book and an iBook in the iTunes Store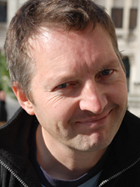 Martin Wroe is a freelance editor and writer who was formerly on staff at different UK newspapers.