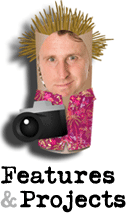 The story so far...

You're currently on our features and projects pages, with material ranging from the satirical to the theological. For more features, click here.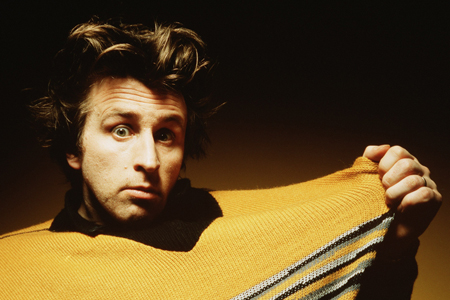 Milton Jones joins Christmas toilet roll project that "will touch everyone"

12 October 2011


Award-winning comedian Milton Jones will narrate Roll on Christmas – the unique retelling of the nativity as an animated farce on Facebook.


Devised by Ship of Fools and Bible Society, with more than a little help from Jerusalem Productions, Roll on Christmas is a two-minute farce about the incarnation getting lost in the madness of Christmas 2011.

The stars of this chaotic animation are anyone's Facebook friends – their faces cut out and stuck on toilet rolls depicting the usual Bethlehem suspects.

"I'm very happy to be involved in Roll on Christmas," says Milton, currently on an extensive UK standup tour. "It sheds new light on a beautiful and timeless story, especially if you've ever used a toilet roll. In fact, these toilet rolls will touch everyone."

Jones, described by The Times as "king of the surreal one-liners", has been a panellist many times on Mock the Week (BBC2), and was recently to be seen on Michael McIntyre's Comedy Roadshow (BBC1). His ninth radio series was recently commissioned for BBC Radio 4.

"Anyone on Facebook will be able to cast Roll on Christmas," says Ship of Fools editor Simon Jenkins, who wrote the script with co-editor Steve Goddard. "Which Facebook friend will you choose to play your mystical Virgin Mary or shopaholic three kings (or queens)? Which of your friends would best fit love-to-hate 'Horrid' Herod and that door-slamming innkeeper? You decide."

Aimed at anyone over 18 years of age, Roll on Christmas caricatures the way we behave over the festive period - shopping, drinking, eating, partying and celebrating to excess.

"Our cunning plan is that Roll on Christmas will entertain Facebookers but also send them away thinking about the nativity story," says Simon Jenkins.

Or, as Milton Jones put it: "Roll on Christmas is another shameless example of Christians jumping on the bandwagon of Christmas."

Ship of Fools and Bible Society are working with BAFTA-winning animators. Based in Bath, Complete Control have designed online, interactive children's entertainment and educational projects for a host of organisations including the BBC, The World of Beatrix Potter, CAFOD and Dr Who.

Part pantomime and part parable for our times, Roll on Christmas will roll out from the end of October until 31 December.

Follow Roll on Christmas on Facebook, Twitter and its own website!