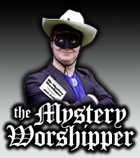 Comment on this report, or find other reports.

Our Mystery Worshippers are volunteers who warm church pews for us around the world. If you'd like to become a Mystery Worshipper, start here.

Find out how to reproduce this report in your church magazine or website.
Christmas 2014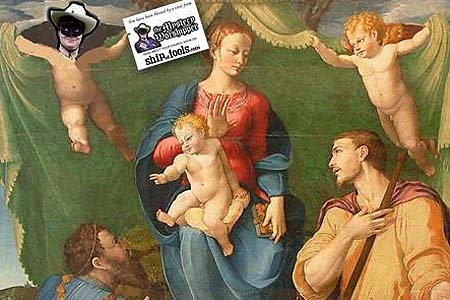 On Christmas Day 2014, our Mystery Worshippers ding-donged merrily their way to both of Liverpool's cathedrals as well as to churches in New Zealand, Arizona, Colorado and Texas. Read all about how the herald angels sang for them.

> Light breaks through: Cathedral Church of Christ, Liverpool
> Light for darkness: Metropolitan Cathedral, Liverpool
> Good choir, strange music: St Matthew-in-the-City, Auckland

> Children set loose at St Johnís Cathedral, Denver, USA
> No sitting at St John's of Prairie Hill, Brenham, USA
> "Are you a reporter?" Palm Vista Baptist, Surprise, USA



More Mystery Worshipper reports



We rely on voluntary donations to stay online. If you're a regular visitor to Ship of Fools, please consider supporting us.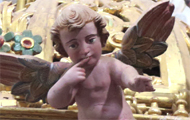 The Mystery Pilgrim

One of our most seasoned reporters makes the Camino pilgrimage to Santiago de Compostela in Spain. Read here.



London churches

Read reports from 70 London churches, visited by a small army of Mystery Worshippers on one single Sunday. Read here.