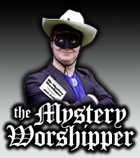 Comment on this report, or find other reports.

Our Mystery Worshippers are volunteers who warm church pews for us around the world. If you'd like to become a Mystery Worshipper, start here.

Find out how to reproduce this report in your church magazine or website.
Did you miss it?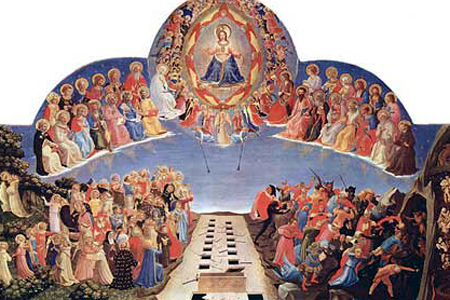 After so many false reports of it being imminent, it finally happened – and just in time for April Fools Day 2016! What? You didn't know? You mean you weren't among the Chosen Few? Well, naturally our Mystery Worshipper was there, so you can read all about it here – and weep and gnash your teeth!

> Dancing cheek to cheek at the Rapture

More Mystery Worshipper reports



We rely on voluntary donations to stay online. If you're a regular visitor to Ship of Fools, please consider supporting us.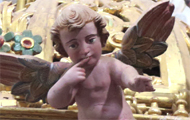 The Mystery Pilgrim

One of our most seasoned reporters makes the Camino pilgrimage to Santiago de Compostela in Spain. Read here.



London churches

Read reports from 70 London churches, visited by a small army of Mystery Worshippers on one single Sunday. Read here.