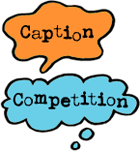 Welcome to the Ship of Fools Caption Competition, which runs on an... ahem... irregular schedule. Read and post in our current competition, and see the winners of our past ones.

Budgies and travellers on the road to San José are especially welcome.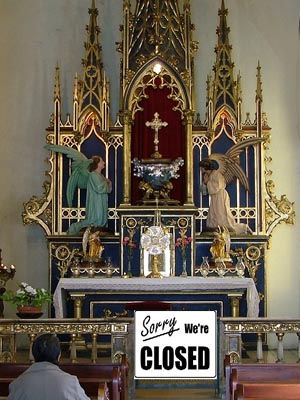 She'd traveled many a weary mile this lone pilgrim. She'd overcome many a trial and hardship to arrive here. Myriad "Sloughs of Desponds" and 'Worldly Wisemans" to finally arrive here at her "Celestial City," this magnificent altar of which she had heard so much for so long. With it's magnificent spires and inlaid gold and intricately crafted Cherubim, it had truly become her life's dream and goal to kneel at it's sacred altar and receive there the holy sacraments. But now....what's this...."Sorry We're CLOSED?! Hot tears sprang suddenly to her eyes and coursed their way down her flushed and mottled cheeks. Sharp grief and disappointment flooded her very soul. How could this be?! Suddenly from behind the altar leaped a sprightly old priest and with a benevolent yet mischievous gleam in his eye, shouted, April Fools!!!

Submitted by: J. the Baptist aka Jordan Dunker
Sun Apr 1 (11:09 GMT)

First | Previous | Next | Last | Add caption



We rely on voluntary donations to stay online. If you're a regular visitor to Ship of Fools, please consider supporting us.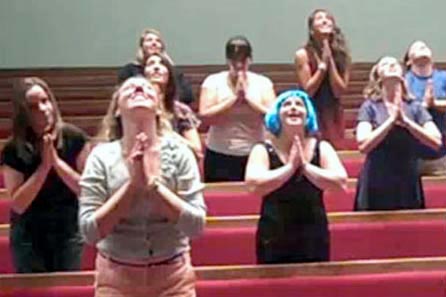 The winners!

See the winning captions from the most recent competition,
Up There